In this article, we've curated a list of the "Top 10 Best Crazy Games." These games are not just eccentric; they are a whirlwind of zany experiences, unconventional gameplay mechanics, and a healthy dose of humor. Whether you're a fan of physics-defying antics, quirky characters, or mind-bending puzzles, there's a crazy game on this list for you.
These are the "crazy games," where the absurd, the unconventional, and the downright bizarre take center stage. While the definition of what makes a game "crazy" can vary widely, one thing is certain: these titles offer a break from the norm, inviting players to dive headfirst into worlds where chaos reigns supreme, physics are optional, and laughter is often the best reward.
1. Katamari Damacy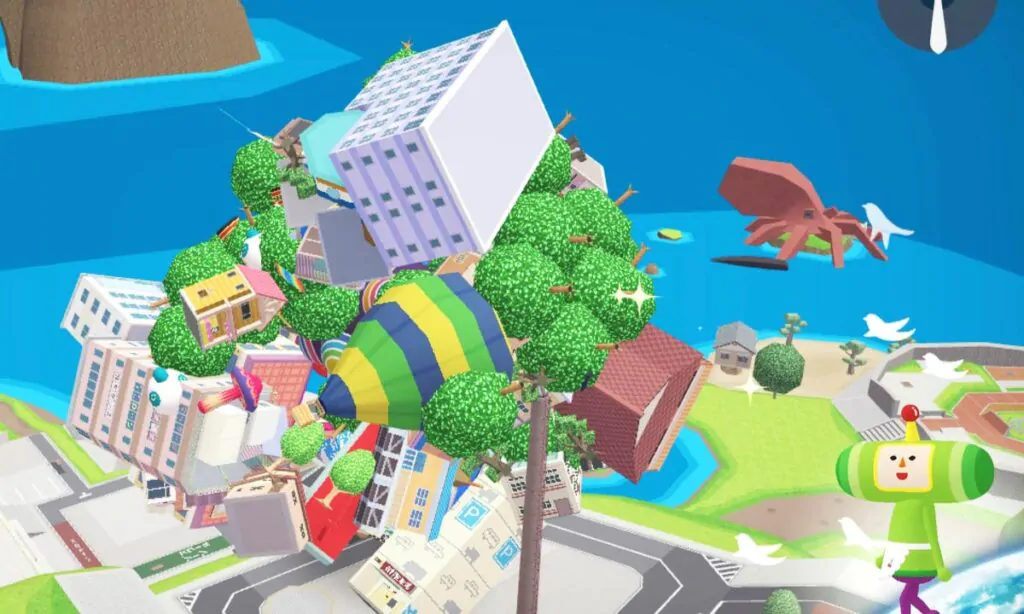 Description: Katamari Damacy is a unique and quirky video game series developed by Namco. In the game, players control a character called the "Prince," whose goal is to roll a sticky ball (the Katamari) around various environments and collect objects to make it grow larger. The game is known for its whimsical art style, catchy music, and the sheer absurdity of rolling up everything from thumbtacks to buildings.
Key Features: Whimsical gameplay, colorful visuals, and a memorable soundtrack.
2. Goat Simulator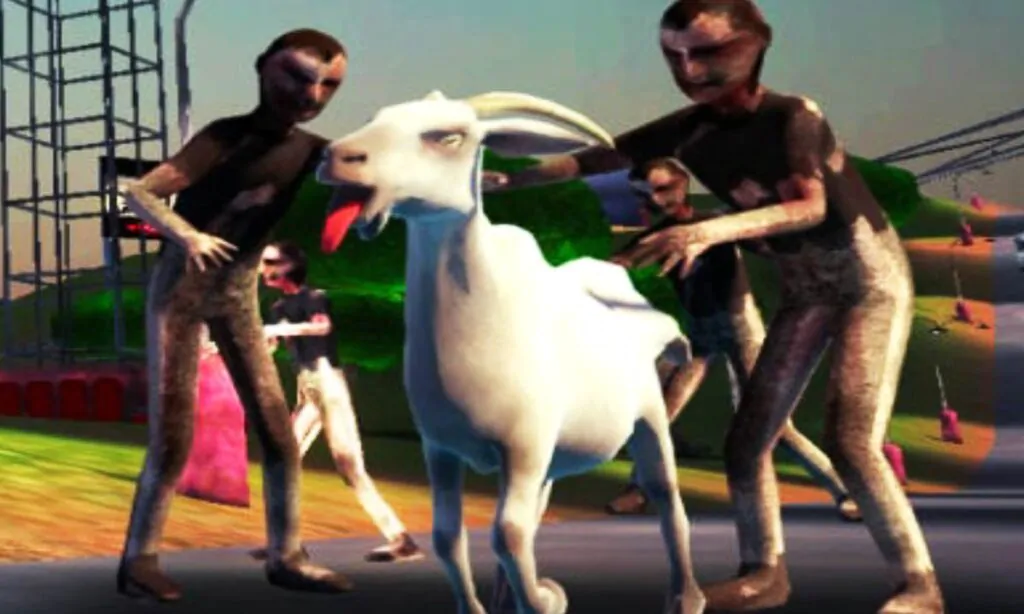 Description: Goat Simulator is a deliberately absurd and comical open-world game developed by Coffee Stain Studios. In the game, players control a goat and are free to cause chaos in a sandbox environment. Goat Simulator is known for its intentionally glitchy physics, bizarre stunts, and the sheer unpredictability of goat antics. It doesn't take itself seriously and encourages players to explore and experiment with its wacky mechanics.
Key Features: Hilarious goat physics, random and unexpected events, and a tongue-in-cheek approach to gaming.
3. Surgeon Simulator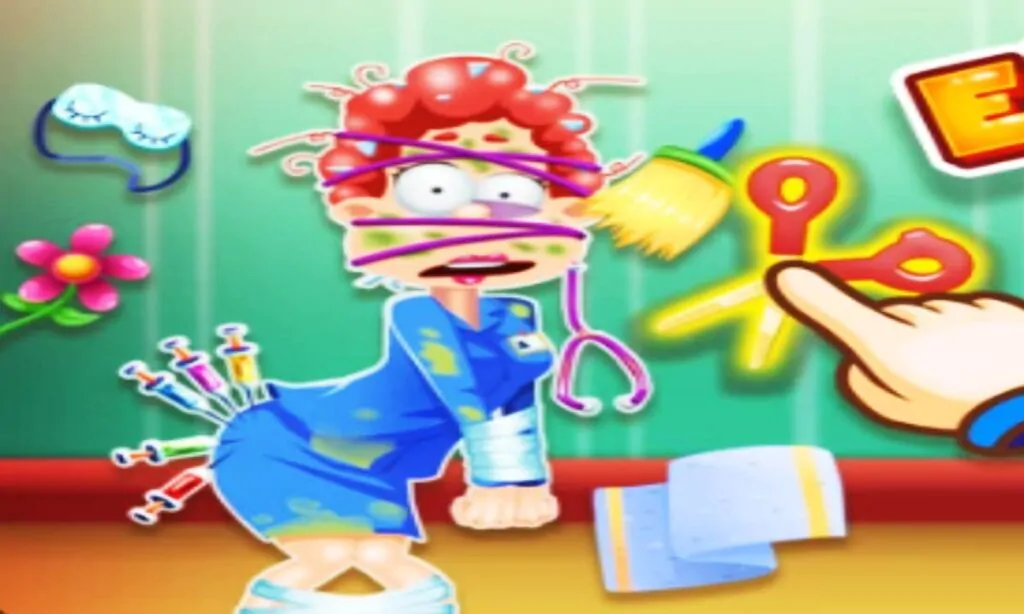 Description: Surgeon Simulator is a darkly comedic surgery simulation game developed by Bossa Studios. In this game, players take on the role of a surgeon and are tasked with performing various surgical procedures using intentionally clumsy and unconventional controls. The result is often hilariously disastrous, as players struggle to perform delicate operations while dealing with unpredictable physics and humorous scenarios.
Key Features: Absurd and intentionally awkward controls, comical surgical procedures, and a humorous take on the medical simulation genre.
4. Octodad: Dadliest Catch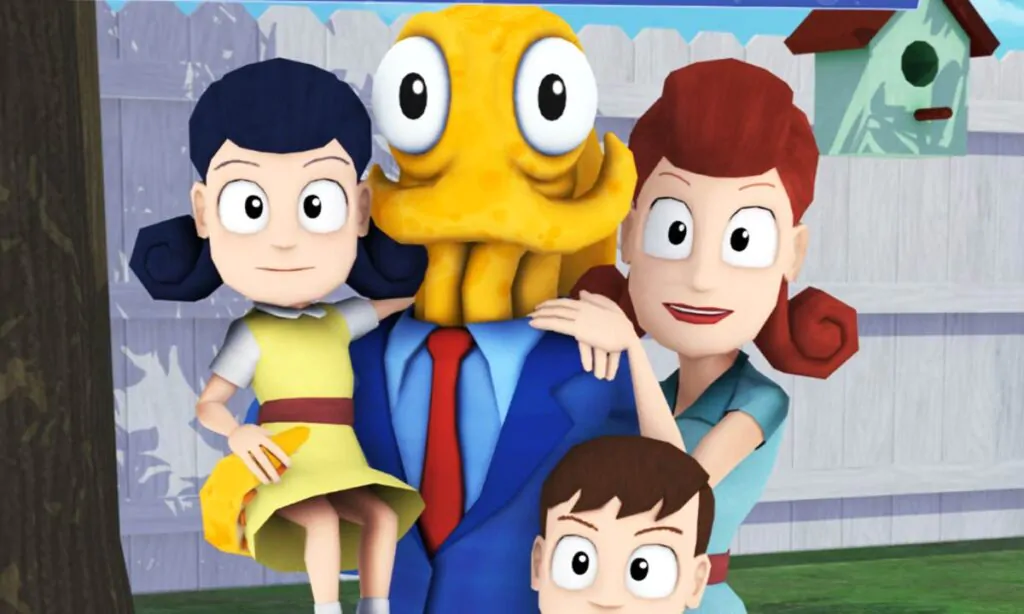 Description: Octodad: Dadliest Catch, developed by Young Horses, is a unique and humorous adventure game. Players assume the role of Octodad, an octopus masquerading as a human husband and father. The game presents everyday tasks and challenges, such as mowing the lawn or grocery shopping, but controlling Octodad's unwieldy tentacles adds a layer of absurdity and comedy to even the simplest tasks. The game's humor and charm come from the struggle to maintain Octodad's human facade while causing chaos with his tentacles.
Key Features: Hilarious controls, quirky storyline, and a lighthearted take on the challenges of daily life as an octopus in disguise.
5. Gang Beasts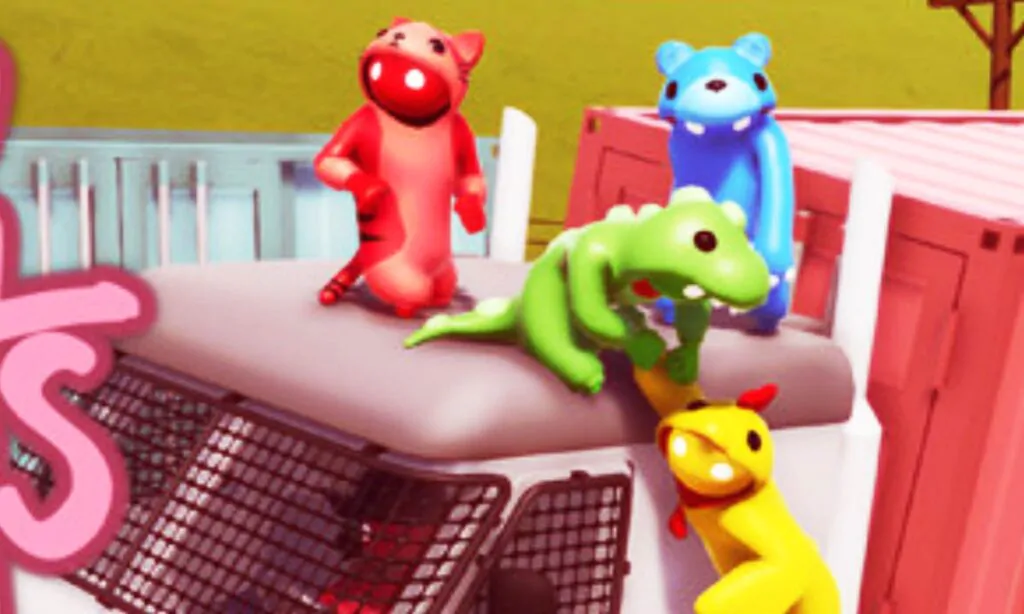 Description: Gang Beasts is a multiplayer party game developed by Boneloaf. In this wacky and physics-based brawler, players control gelatinous characters known as "gang beasts" as they engage in hilarious and chaotic fights. The game features comically exaggerated physics, a variety of absurd arenas, and a focus on multiplayer mayhem. It's a game that encourages players to grab, punch, and throw their opponents in over-the-top battles that are as unpredictable as they are entertaining.
Key Features: Physics-based combat, multiplayer mayhem, and an emphasis on humorous and unpredictable gameplay.
6. Human: Fall Flat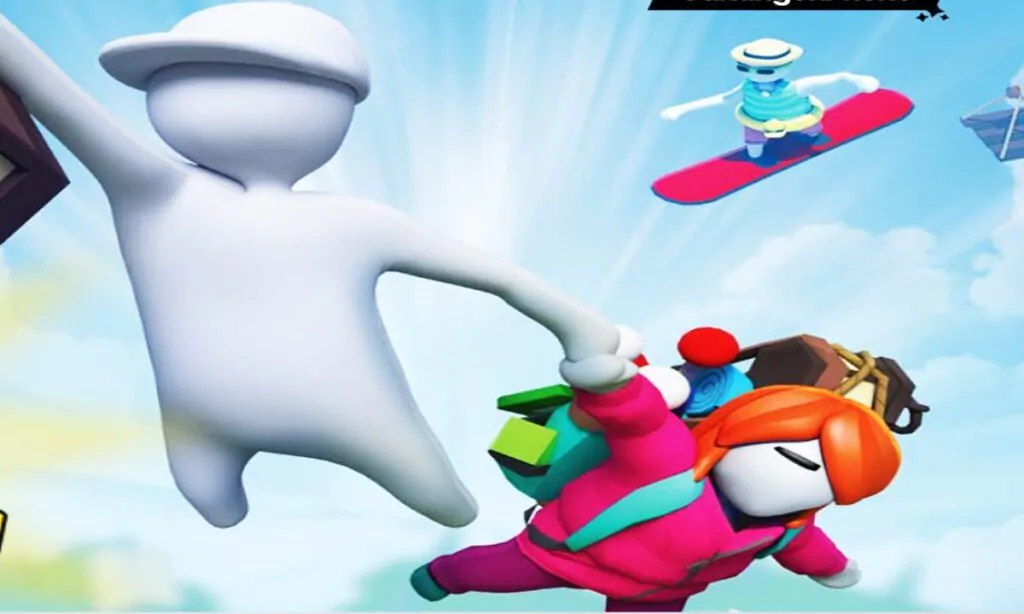 Description: Human: Fall Flat is a physics-based puzzle platformer developed by No Brakes Games. In this game, players control a wobbly, customizable character who must navigate through surreal and dreamlike environments filled with puzzles and challenges. The game's intentionally awkward controls lead to hilarious situations as players attempt to overcome obstacles and solve puzzles by manipulating objects and their character's movements. It's a game that encourages experimentation and creativity in solving its unique puzzles.
Key Features: Physics-based puzzle solving, open-ended gameplay, and a charmingly clumsy protagonist.
7. I Am Bread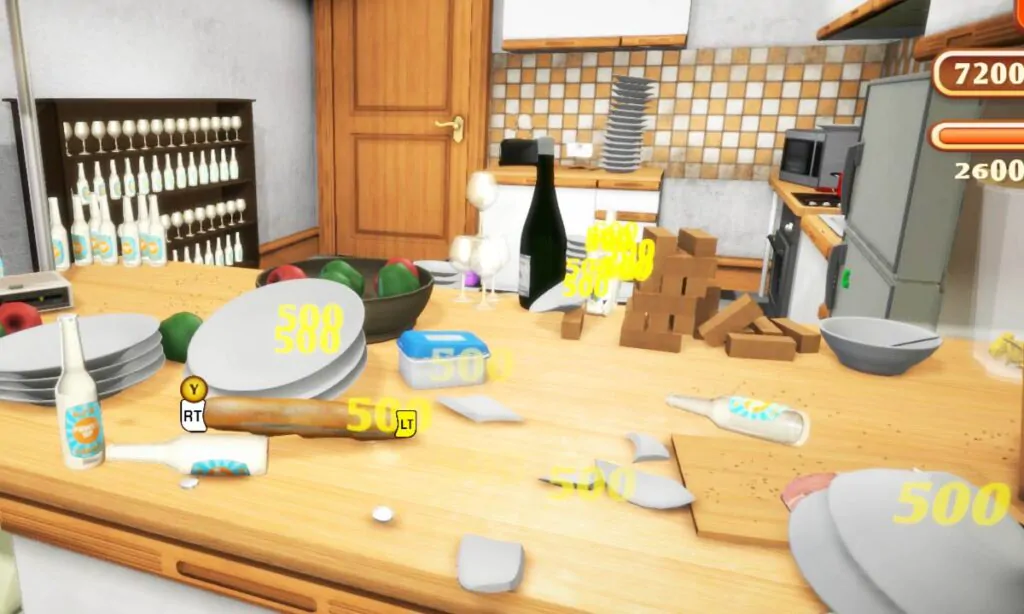 Description: I Am Bread is a quirky physics-based simulation game developed by Bossa Studios. In this game, players take on the role of a sentient slice of bread with a mission to become toast. The gameplay involves navigating various household environments while using the bread's unique control mechanics to move and manipulate objects. The intentionally difficult controls, combined with the absurd premise of playing as a slice of bread on an epic quest, lead to hilarious and challenging gameplay experiences.
Key Features: Unique control scheme, unconventional protagonist, and a humorous approach to everyday objects.
8. Saints Row IV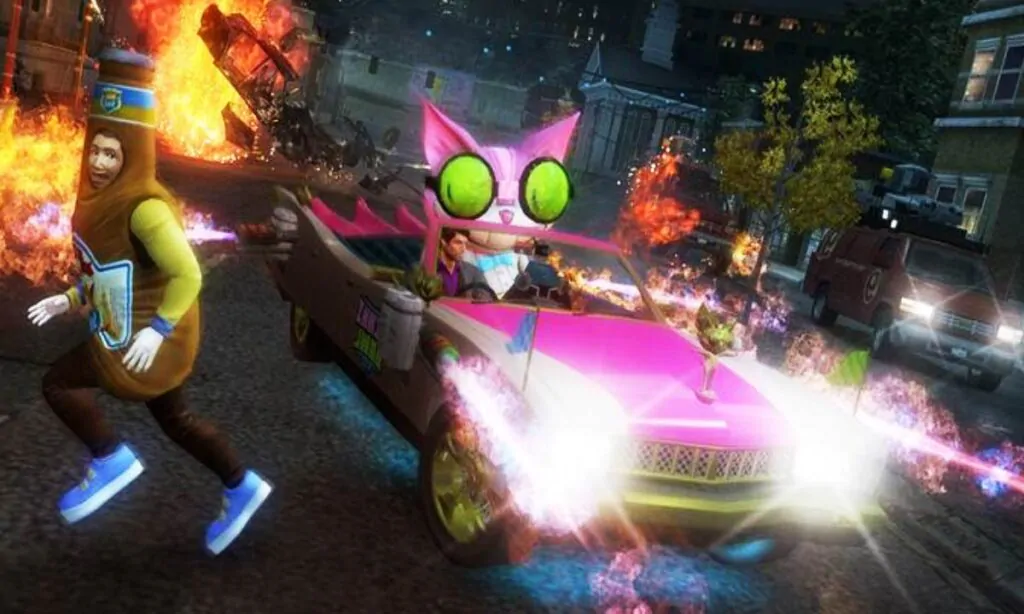 Description: Saints Row IV, developed by Volition, takes the open-world action-adventure genre to wild and outrageous extremes. In this installment of the Saints Row series, players take on the role of the leader of the Third Street Saints gang, who has been elected as the President of the United States. The game introduces superhuman powers, alien invasions, and a plethora of over-the-top weapons and missions. It's known for its irreverent humor, absurdity, and the freedom it gives players to wreak havoc in a virtual world.
Key Features: Superpowers, off-the-wall humor, and an open-world sandbox filled with absurd scenarios.
9. Undertale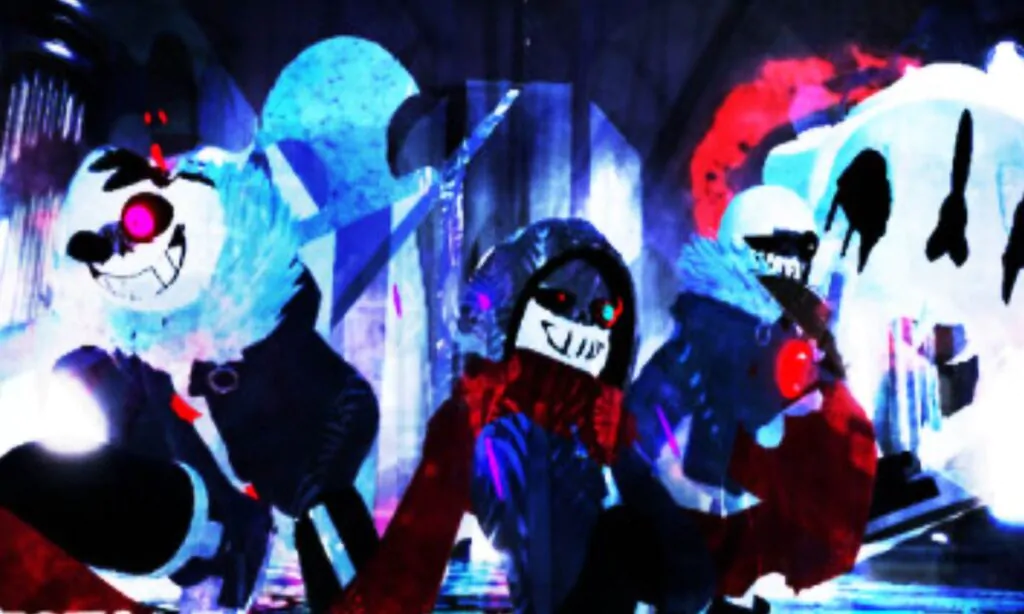 Description: Undertale, created by Toby Fox, is an indie role-playing game renowned for its unique storytelling and quirky characters. In the game, players control a human child who has fallen into an underground world filled with monsters. What sets Undertale apart is its innovative combat system, which allows players to choose between fighting, showing mercy, or engaging in various dialogue-based interactions with enemies. This moral choice system and the game's ability to remember player decisions contribute to its charm and replayability. Undertale is known for its humor, heartwarming moments, and unexpected twists.
Key Features: Innovative combat system, memorable characters, and a focus on player choices and consequences.
10. Super Monkey Ball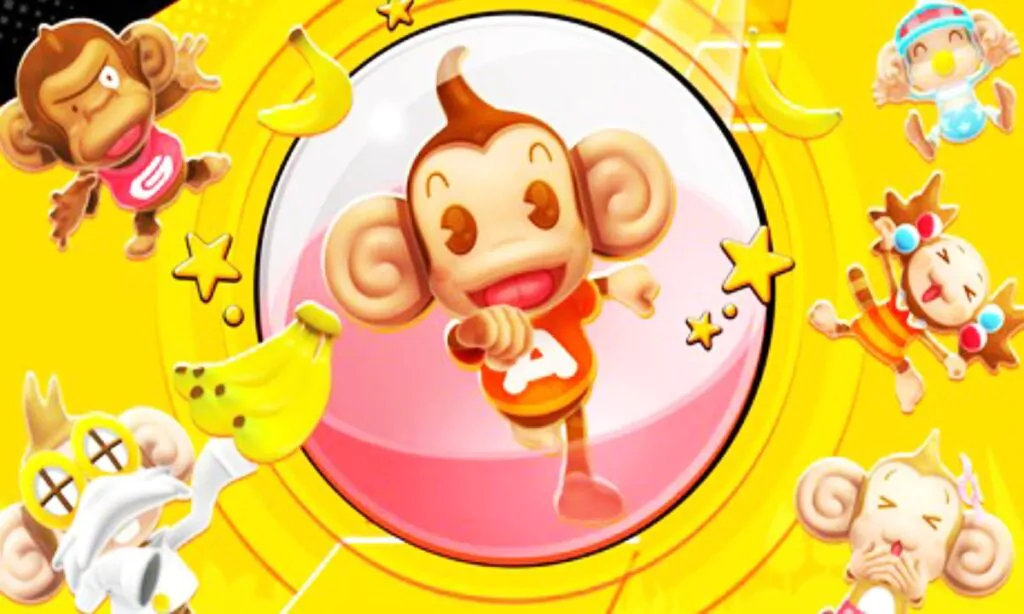 Description: Super Monkey Ball is an arcade-style game series developed by Sega. Players control cute monkeys encased in transparent spheres as they navigate through a series of increasingly challenging mazes. The objective is to roll the monkey to the goal while collecting bananas and avoiding obstacles. The game's physics-based gameplay leads to fast-paced, challenging, and often chaotic experiences, especially in multiplayer modes. Super Monkey Ball is known for its addictive gameplay and vibrant, colorful visuals.
Key Features: Fun and challenging maze navigation, multiplayer modes, and a family-friendly appeal.
These are top 10 Best Crazy Games:
1. Katamari Damacy
2. Goat Simulator
3. Surgeon Simulator
4. Octodad: Dadliest Catch
5. Gang Beasts
6. Human: Fall Flat
7. I Am Bread
8. Saints Row IV
9. Undertale
10. Super Monkey Ball