In this article, we've scoured the digital universe to bring you the "10 Best Free-To-Play Crazy Games." These games don't just break the mold; they shatter it into a thousand pieces and then glue those pieces back together in the zaniest ways imaginable. From battling it out with mythical deities to launching goats into space, these games are a wild ride from start to finish.
1. Team Fortress 2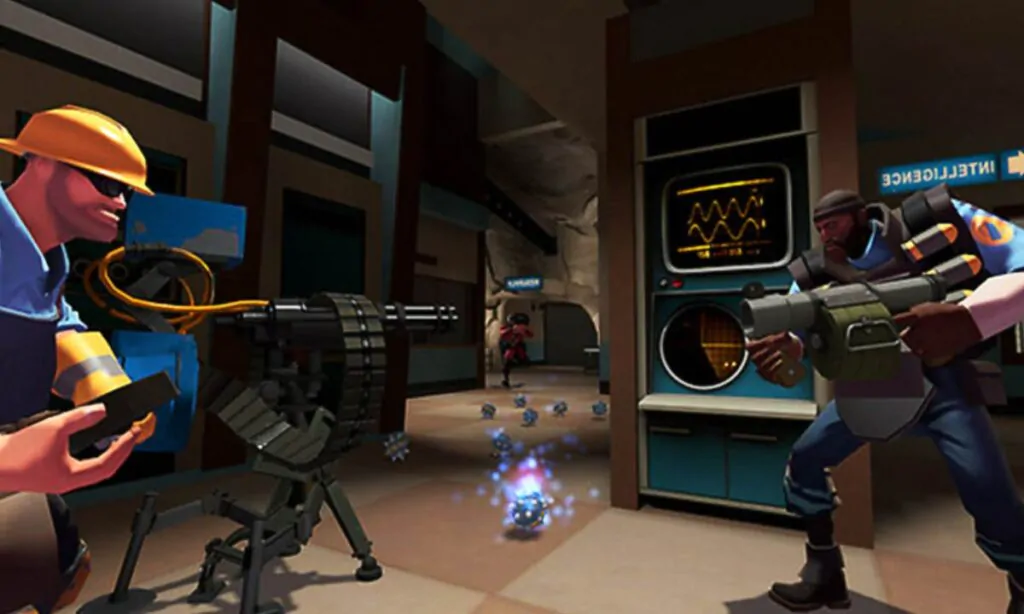 Description: Team Fortress 2, often abbreviated as TF2, is a free-to-play team-based first-person shooter developed by Valve. Known for its unique art style, colorful characters, and humorous tone, TF2 features a variety of classes, each with its own special abilities and playstyle. Players can choose from roles like the nimble Scout, the heavy-hitting Heavy, or the sneaky Spy. The game's fast-paced action, cartoony graphics, and emphasis on teamwork make it a lighthearted and crazy multiplayer experience. TF2 also offers an array of hats and cosmetics, adding an element of silliness to the game's competitive gameplay.
Key Features: Team-based gameplay, distinct character classes, quirky humor, and a vast array of customization options.

2. Warframe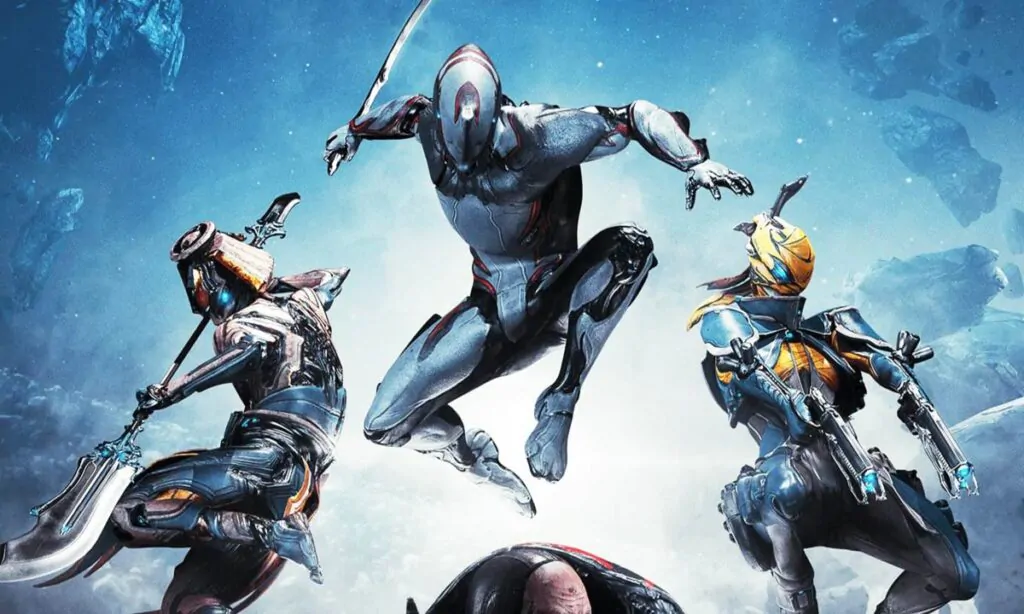 Description: Warframe is a free-to-play online third-person shooter developed and published by Digital Extremes. Players take on the role of Tenno, ancient warriors who operate Warframes, advanced suits with unique abilities. Set in a futuristic sci-fi universe, Warframe offers an extensive array of characters, called Warframes, each with its own set of abilities, and a wide variety of weapons to master. The game is known for its fast-paced action, frequent content updates, and cooperative multiplayer missions. With its diverse gameplay mechanics, from space combat to melee combat, Warframe offers a thrilling and often crazy gaming experience.
Key Features: Sci-fi universe, versatile Warframe abilities, cooperative gameplay, and regular content updates.

3. Paladins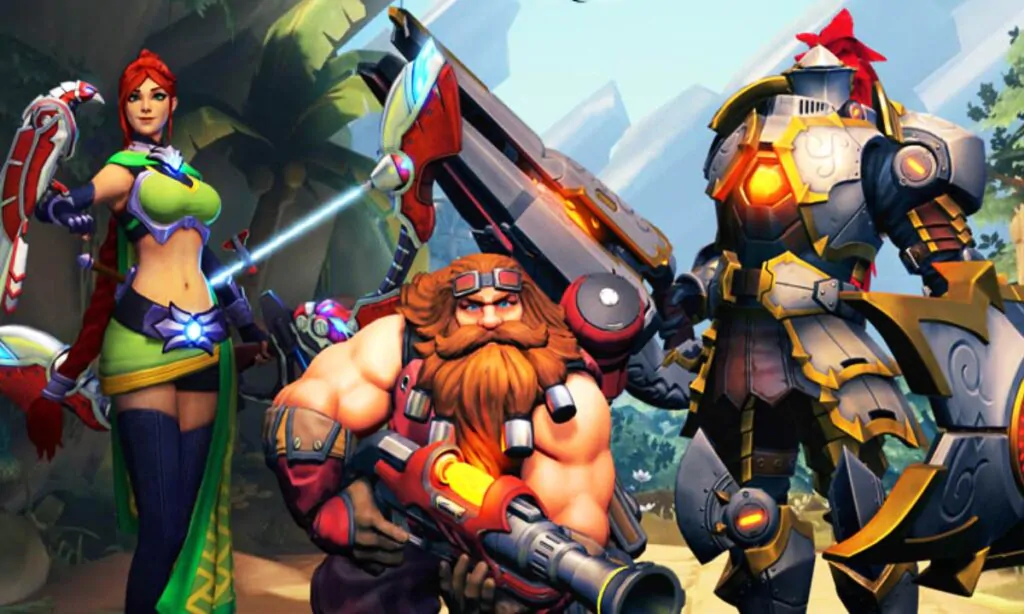 Description: Paladins is a free-to-play hero-based first-person shooter developed by Hi-Rez Studios. In this game, players choose from a diverse roster of champions, each with its own unique abilities and playstyle. Similar in concept to games like Overwatch, Paladins offers fast-paced team-based battles with a focus on objective-driven gameplay. What sets Paladins apart is its customizable card loadout system, allowing players to tailor their champions to suit their preferred playstyle. With a variety of characters, modes, and strategies to explore, Paladins provides a crazy and dynamic multiplayer experience.
Key Features: Hero-based gameplay, customizable loadouts, diverse champions, and team-oriented battles.

4. Fortnite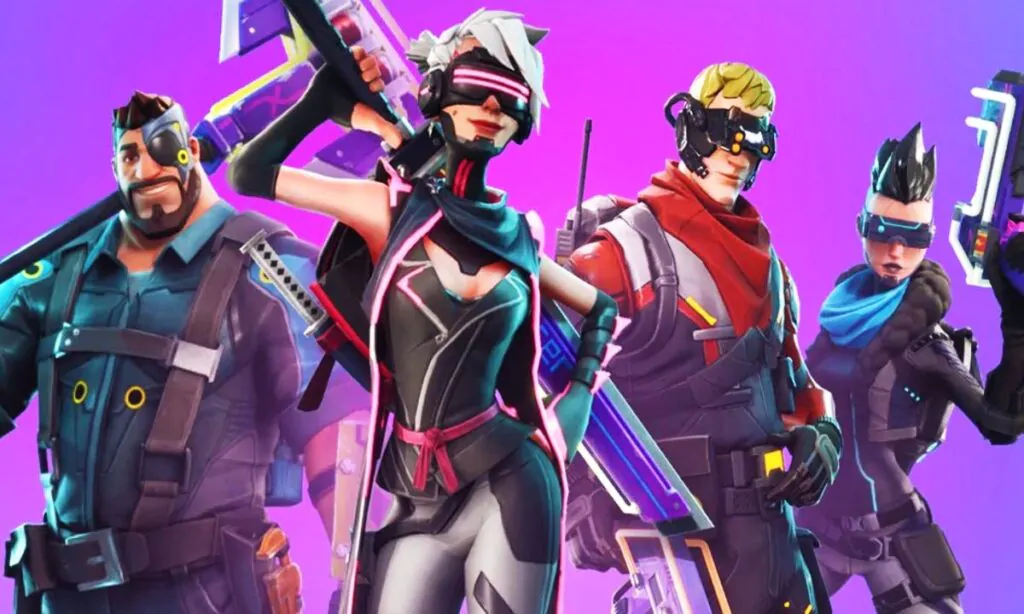 Description: Fortnite, developed by Epic Games, is a cultural phenomenon that combines elements of a battle royale game with a creative sandbox experience. In the battle royale mode, 100 players drop onto an island, scavenge for weapons, and build structures to outlast their opponents. Fortnite is known for its fast-paced action, building mechanics, and ever-evolving in-game events. What adds a touch of craziness to Fortnite is its rotating selection of limited-time modes, zany cosmetic items, and collaborations with pop culture franchises like Marvel and Star Wars. Beyond battle royale, Fortnite offers a creative mode where players can build their own custom worlds and mini-games.
Key Features: Battle royale gameplay, building mechanics, frequent updates, and creative mode for player-generated content.

5. Apex Legends
Description: Apex Legends, developed by Respawn Entertainment, is a free-to-play battle royale game set in the popular Titanfall universe. The game distinguishes itself with its unique cast of "Legends," each with their own special abilities and personalities. Apex Legends emphasizes team play, with squads of three players battling against other squads in a constantly shrinking arena. What sets it apart are the characters' abilities, which introduce a tactical element to the genre. Fast-paced combat, spectacular weapons, and regular updates contribute to Apex Legends' reputation as a crazy and engaging battle royale experience.
Key Features: Unique Legends with abilities, team-based gameplay, dynamic combat, and a growing roster of characters.

6. Realm Royale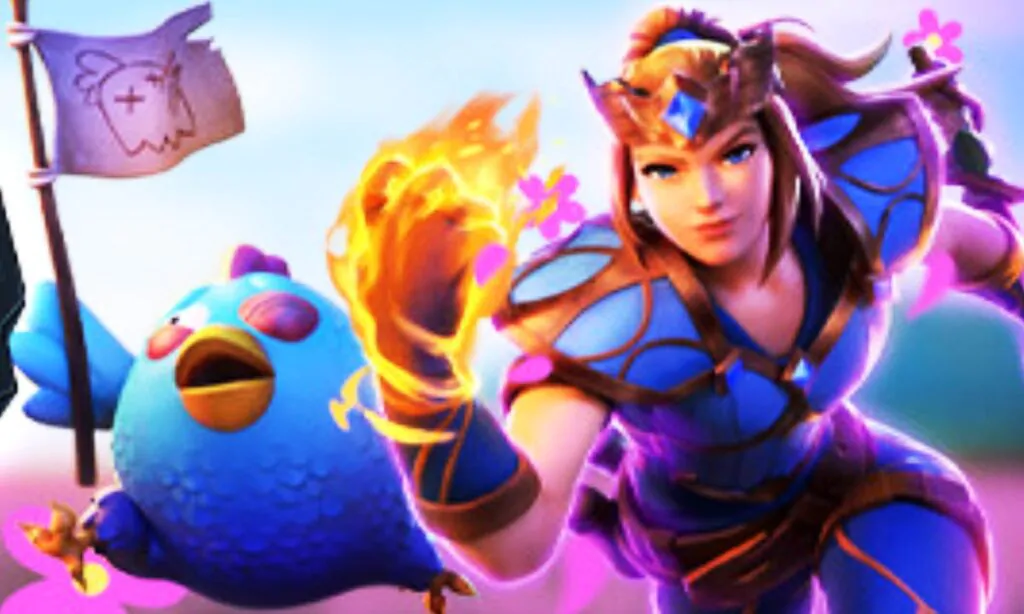 Description: Realm Royale is a free-to-play fantasy-themed battle royale game developed by Hi-Rez Studios. What makes Realm Royale stand out is its class system, which allows players to choose a fantasy archetype (such as warrior, mage, or assassin) and grants unique abilities based on their selection. The game also features a crafting system that lets players disenchant unwanted items to create more powerful gear. Realm Royale offers a unique twist on the battle royale genre with its classes, quirky visuals, and fun mechanics.
Key Features: Class-based gameplay, crafting system, fantasy setting, and a fresh take on battle royale.

7. SMITE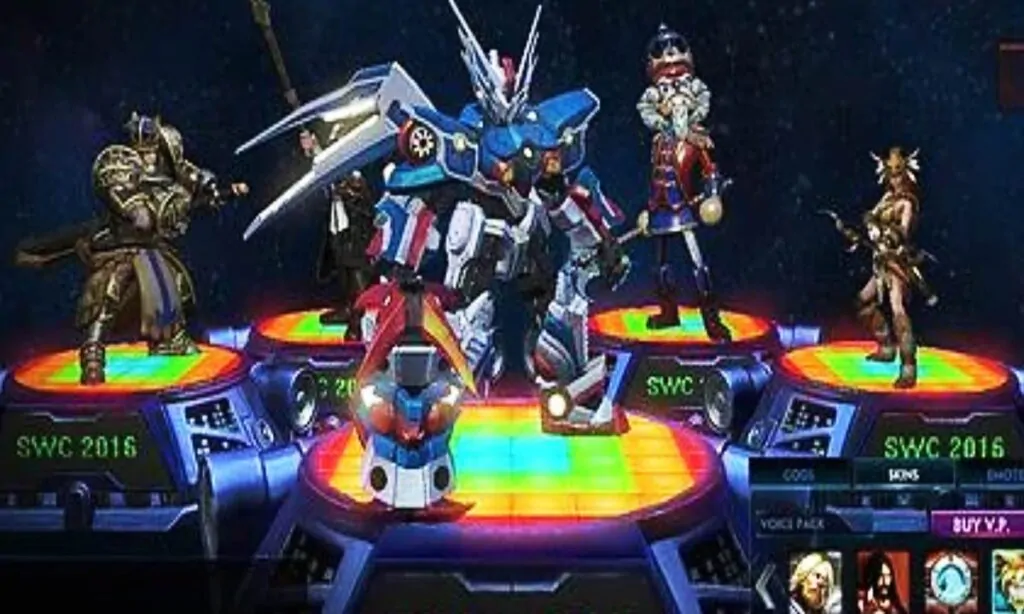 Description: SMITE is a free-to-play online multiplayer battle arena (MOBA) game developed by Hi-Rez Studios. What sets SMITE apart from other MOBAs is its mythological theme. In the game, players control gods, goddesses, and other mythical figures from various pantheons, including Greek, Norse, and Egyptian. This unique premise results in a diverse and colorful cast of characters with distinct abilities. SMITE offers a third-person perspective, real-time action, and a focus on skill shots, making it a different and often crazy MOBA experience compared to traditional top-down MOBAs.
Key Features: Mythological characters, third-person perspective, skill-based combat, and a rich variety of pantheons.

8. Brawlhalla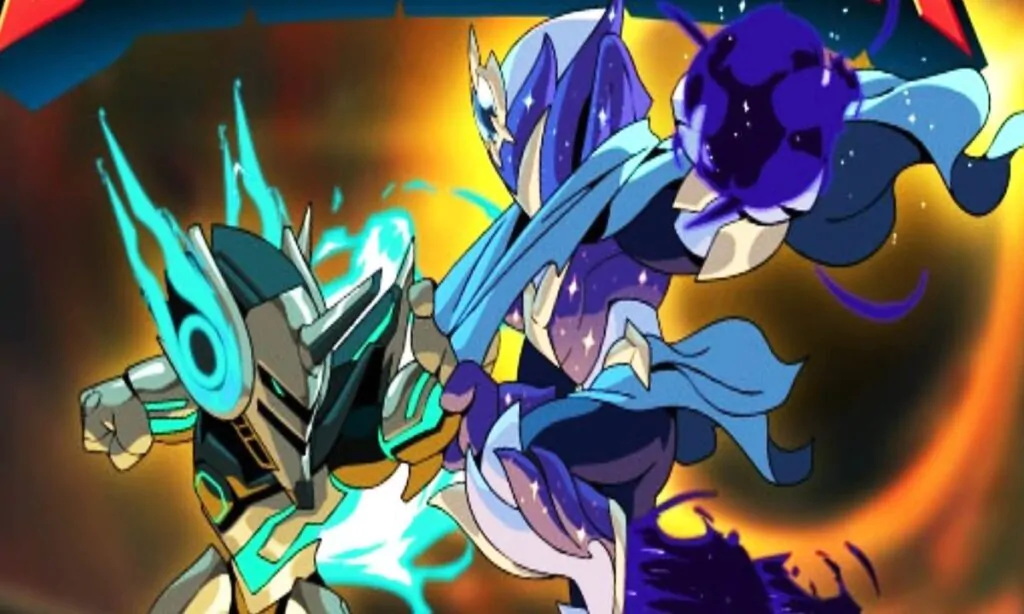 Description: Brawlhalla is a free-to-play platform fighting game developed by Blue Mammoth Games. Drawing inspiration from classic brawler titles like Super Smash Bros., Brawlhalla features a roster of characters from different eras and dimensions, each with their own unique abilities and weapons. The game's chaotic multiplayer battles can accommodate up to eight players and offer a wide range of modes and maps. Brawlhalla's accessible yet competitive gameplay, along with its zany combat, makes it a fantastic free-to-play option for fans of the genre.
Key Features: Platform fighting gameplay, diverse character roster, fast-paced action, and both casual and competitive modes.

9. World of Tanks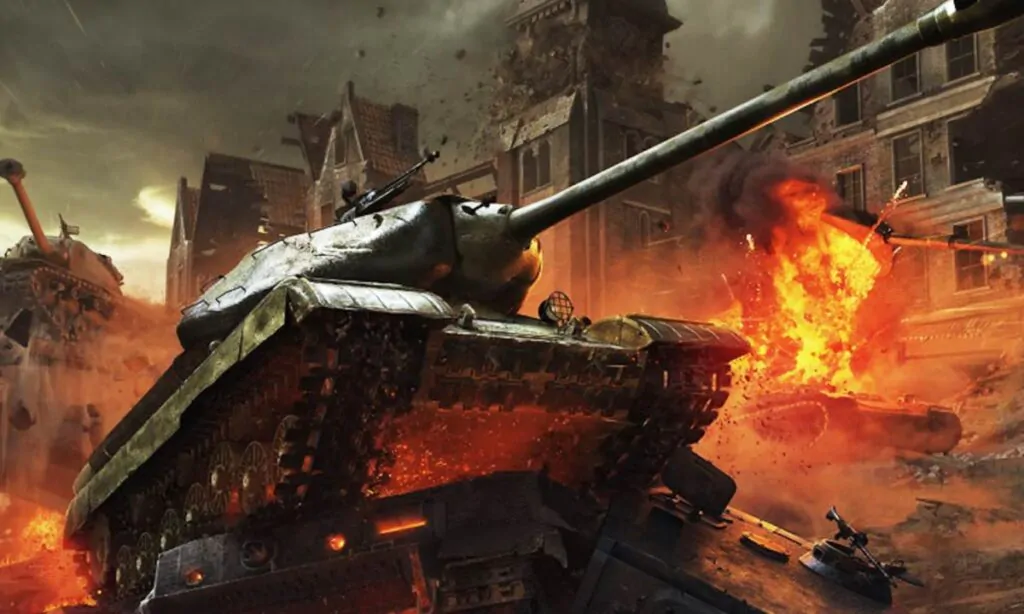 Description: World of Tanks is a free-to-play online multiplayer tank warfare game developed by Wargaming. In this game, players take control of various tanks from different eras and engage in intense armored battles on a variety of maps. World of Tanks is known for its strategic gameplay, where teamwork and tactical positioning are crucial for victory. The game features a wide selection of tanks, each with its own strengths and weaknesses, and allows players to upgrade and customize their vehicles. With its blend of historical accuracy and accessible gameplay, World of Tanks offers a unique and often frenetic gaming experience.
Key Features: Tank warfare, strategic battles, extensive tank roster, and historical accuracy.

10. Killer Queen Black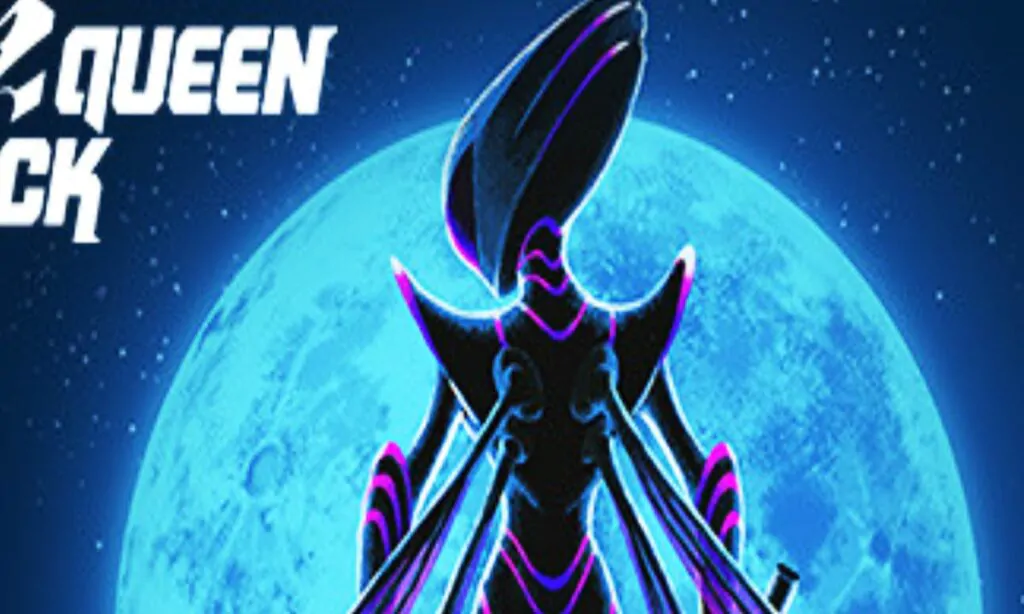 Description: Killer Queen Black is an action-packed, multiplayer arcade game developed by BumbleBear Games. It's a modern interpretation of the arcade classic "Killer Queen" and is designed for both local and online multiplayer gameplay. In this game, two teams of four players each compete against one another, with one player on each team acting as the queen bee. The objective is to achieve victory through various means, including collecting berries, guarding the hive, or defeating the enemy queen. Killer Queen Black is known for its fast-paced, team-based battles and the potential for sudden, chaotic turnarounds.
Key Features: Team-based arcade action, frantic battles, diverse win conditions, and competitive multiplayer.
These Are Top 10 free crazy games:
1. Team Fortress 2
2. Warframe
3. Paladins
4. Fortnite
5. Apex Legends
6. Realm Royale
7. SMITE
8. Brawlhalla
9. World of Tanks
10. Killer Queen Black